Melt and pour soap base buy
Welcome by the makers of pour soap
It stays dry, real clear, softer and cheap!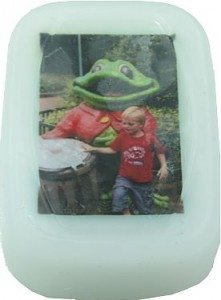 Fragrance oil, dye, wax cord, silicone, beads, pendants, empty spray / dropper bottles and a wide selection of soap molds.
All soap making equipment you need for hobby / children's party on one address.
Need inspiration? Watch the how to movies en learn how to melt, color and odor glycerin pour soap.
Thanks to our innovative manufacturing process, our soap wil not be wet (sweating, condensing), remains soft (breaks practically not), melt faster, it's produced in the EU and meets all quality requirements (cosmetics legislation).
Soap starter kits
New in the melt /pour soap world? We have some thoughtful starter packs, select the pack that fit to your wishes. From starter to professional we all have it.
A set of € 18.50 have alrady 3 basic mixing colors to make almost any color you want. Also one fragrance oil, alcohol, waxcord & 500 gram of clear soap (enough to make 32 soaps, ± 6 soap chains!) are in.
The biger packs have more soap, more different fragrance oils, more waxcord, mica powder and also black color. The biggest pack have also white color.
Soap molds are essential
With molds you create the cutest creations, from a rose to a duck, but also letters or digits are possible. Because a mold is indispensable we import molds and get new onces on a regular basis.
Color, odor and make at home a decorative soaps or a trendy soap chain. Fun to do, decorates your house, smells good and is a perfect.
Thanks to our manual / description & movies you make yourself the most beautiful soap figures in the color and odor you want.
Make yourself a trendy soaps with soap or a decorative soap necklace. You are you in no time a specialist in making soaps melt soap.
And if you do not like it anymore, than you can melt it yet again and create something else!
Make with your friends a rainy evening cozy, a successful child's party.
You are in no-time a real soap queen / king.
Melt and pour soap base buy