Welcome by the makers of pour soap
It stays dry, real clear, softer and cheap!
Looking for a creative idea to do yourself? Or maybe you already have an idea, but missing the supplies? We help you on your way with tips and inspiration. Discover everything in the field of self soap making with pouring soap, working with liquid silicone and plaster.
All materials can be purchased separately, but also as a handy package for a children's party or girlfriend's evening, for example. You can order in our online soap store, you can also pick up.
Make yourself a present, a thoughtful thank you, a nice decoration for the home or with the whole class crafts for Mother's Day or a market or bazaar at school. Soap and plaster are suitable for many purposes and are well received by both young and old.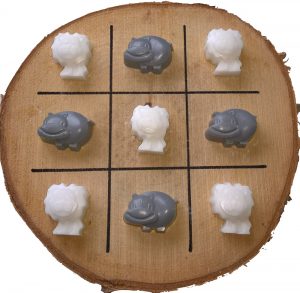 A game with pour soap
Looking for more inspiration? Take a look to examples that others have made. Also view the various DIY movies & photos.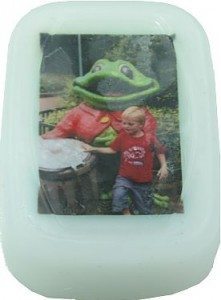 Photo in Melt and pour soap
4 basic colors make any color you want
Mixing colors
With only 4 basic colors you mix any color you want.
Why buy several colors? Mixing a color is fun to do, and making yourself is really making yourself. Another advantage is that you only have to buy 4 colors.
To make it even more fun, you will receive a color chart with every order, so you can easily see with which basic colors you mix which color.
Quick start with a soap starter package
New in the melt / pour soap world? We have some thoughtful starter packs, select the pack that fit to your wishes. From starter to professional we all have it.
A complete set for less than € 29,- have already 3 basic mixing colors to make almost any color you want. Also one fragrance oil, alcohol, waxcord & 500 gram of clear soap (enough to make 32 soaps, ± 6 soap chains!) are in.
The bigger packs have more soap, more different fragrance oils, more waxcord, mica powder and also black color. The biggest pack have also white color.
ABC Soap mold
Soap molds are essential
With molds you create the cutest creations, from a rose to a duck, but also letters or digits are possible. Because a mold is indispensable we import molds and get new onces on a regular basis.
Color, odor and make at home a decorative soaps or a trendy soap chain. Fun to do, decorates your house, smells good and is a perfect.
Watch the movies
Thanks to our manual / description & movies you make yourself the most beautiful soap figures in the color and odor you want.
Make yourself a trendy soaps with soap or a decorative soap necklace. You are you in no time a specialist in making soaps melt soap.
Follow the free online workshop making soaps and
watch the instruction videos. Need inspiration? Look the pictures.
Buy pouring soap and order other materials
In our online soap store you will find fusible glycerine soap / pour soap sweat-free, mold plaster, decoration pendants, (metal) beads, wax cord, color, mica's, fragrance oil & ribbons. But you are also at the right address for the other supplies / accessories. Indispensable is the au bain marie that we have made to measure that makes the processing of soap even easier.
Sweat-free soap, what is it?
Various terms are used, a common one is 'sweat-free'. This suggests that your soap creation stays dry, but; Please note: the term 'sweat-free' does not mean that soap remains dry after processing!
Sweat-free soap can still get wet. The soap that remains dry carries the term 'condensation free'. We have further developed our casting soap until a revolutionary formula was discovered. Thanks to our invention, creations of cast soap remain dry and beautiful.
The production takes place in our own production space, only in this way we can keep the quality constant. If this soap is processed correctly (melt au bain marie, no case in the microwave) it will remain dry after use. Unfortunately, soap is also offered which is guaranteed to be damp after use. Very unfortunate if you have made something fun.
Thanks to our innovative production process. Our soap does not get wet (sweat, condense) *, stays soft (does not break easy) and melts faster.
Produced in the EU & complies with cosmetics legislation.